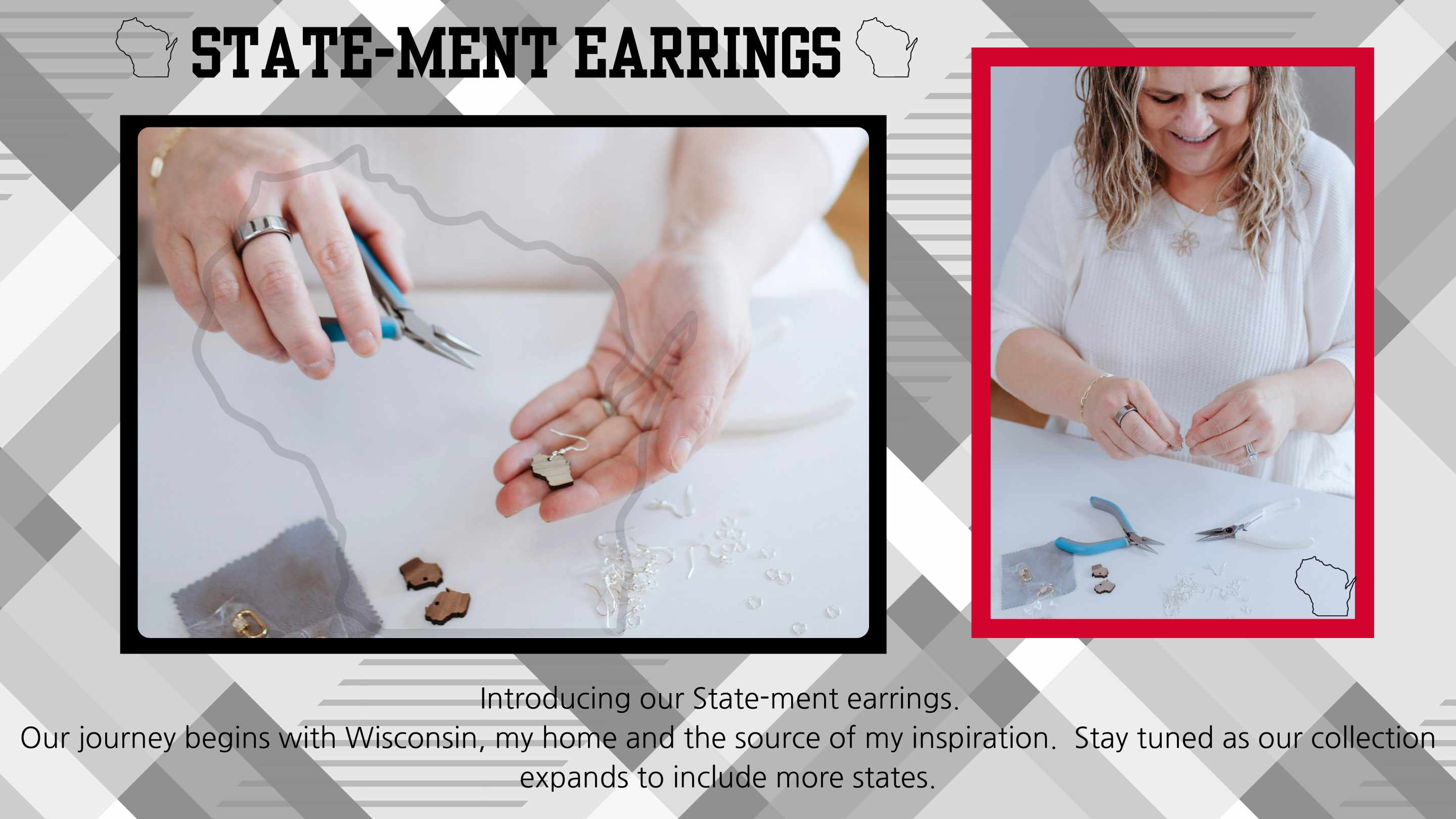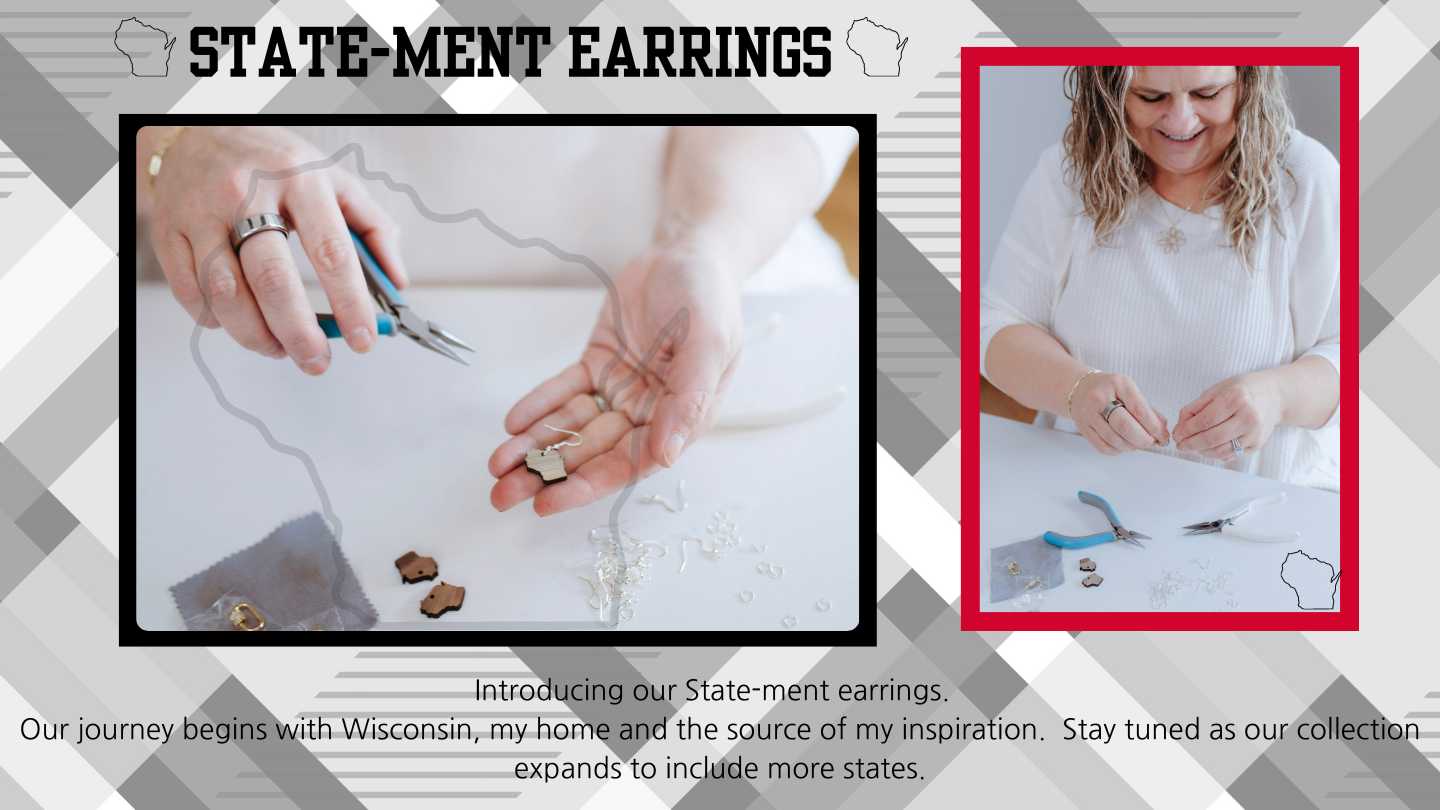 State-ment Earrings
Red/Black Plaid
Silhouette State-ment earrings, starting with the enchanting charm of Wisconsin – lightweight, chic, and a touch of home dangling from your ears.
Wisconsin
Walnut
A great Wisconsin sweatshirt with these State-ment earrings would be perfect.. What is your favorite Wisconsin piece to show your state pride?
Walnut
White/Black Plaid
Enjoy Wisconsin silhouette in white and black plaid. This will pair nicely with your jeans and favorite t-shirt. Yes I need to fix the backgrounds of these photos.
White/Black
Created in Wisconsin
About Me-I'm Darci
I'm here to enrich the journey for those who cherish life's adventures, one State-ment piece at a time. I am a curly-haired, dog-loving, Starbucks Refresher enthusiast (Seriously, bring back Very Berry Hibiscus!). I channel my passion into creating hand designed State-ment earrings. These distinctive pieces, shaped to reflect the outlines of your treasured states are perfect for indidviduals seeking to adorn themselves with a touch of home and a splash of personal style. Join me in celebrating your unique story and showcasing your state pride with these one-of-a-kind creatiions.
Read more
★★★★★

I would highly recommend Trumm & Co. Theres a variety of styles and colors, at such a great price. The quailty is great and made close to home!

Steph Blazek-Davis

Baraboo, WI
★★★★★

I've purchased a few pairs of earrings. They are my new favorites! So many shapes and colors to choose from. Good quality!

Kari Rogeberg

Middleton, WI
★★★★★

I've bought several pairs of earrings from Trumm & Co. I love the variety of colors and styles of earrings and it's even better that they're handmade!! Prices are more than fair! Highly recommend!!

Shelly Dobbs

Richland Center, WI
★★★★★

Super trendy patterns! Earrings are lightweight and perfect in length, always new styles to choose from!! Highly recommend

Cary Savage

Cross Plains, WI