Discover the Magic: Trumm & Co.'s 2023 Holiday Collection, featuring new arrivals and timeless favorites-Available NOW!
Quirky Holiday Trees
Quirky Holiday trees to show off your holiday cheer. White leather background with colors of green, red, and blue
Holiday Collection
Holiday Trees
Some new Holiday trees this year with grey background & colors of pink, mint, white, and black. Black & pink stud toppers for beautiful accent.
Holiday Collection
Ho Ho Holiday
Add some festive flair with our ever so popular Ho Ho snowflake earrings. These sold out last year so don't miss your chance.
Holiday Collection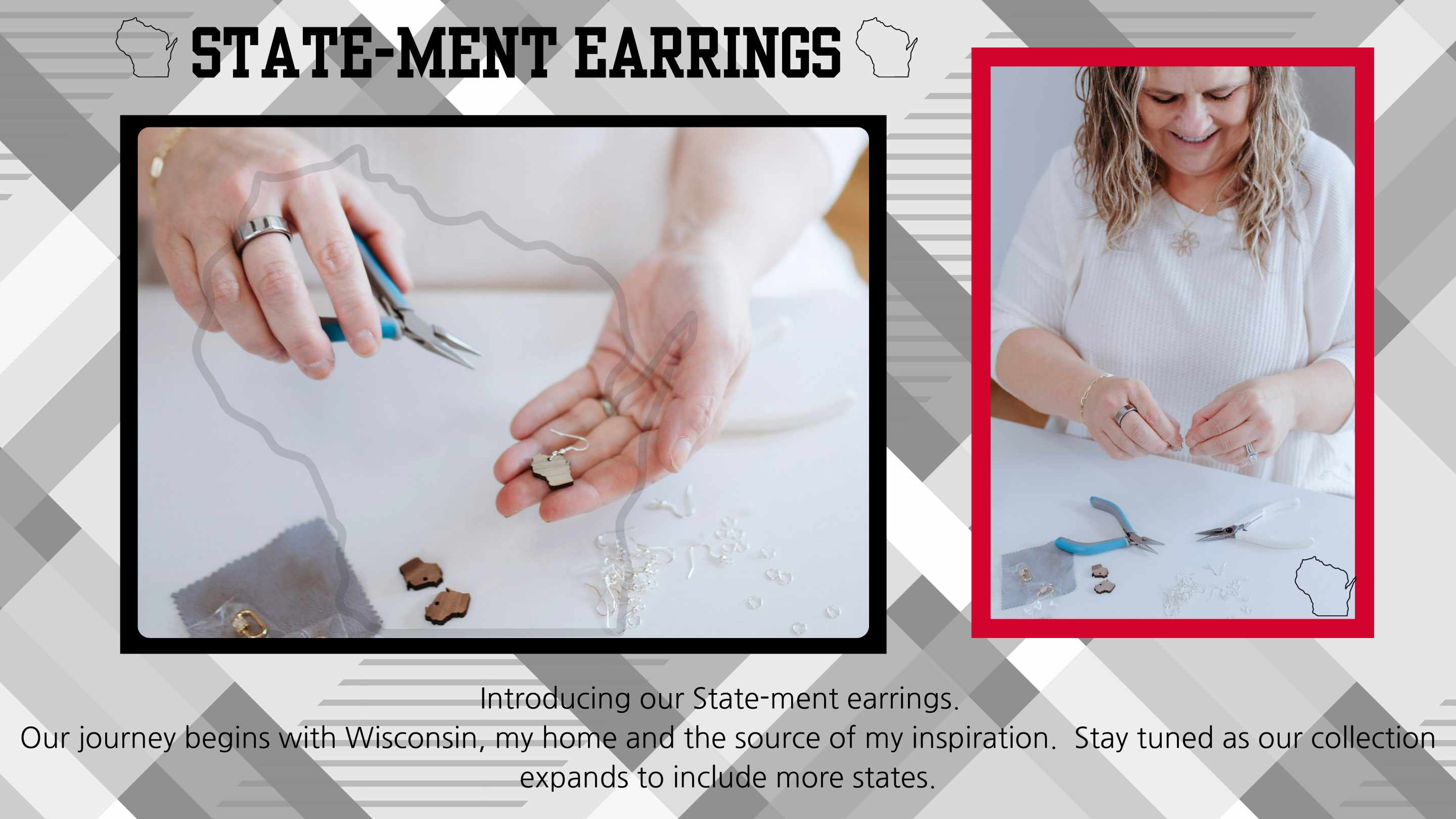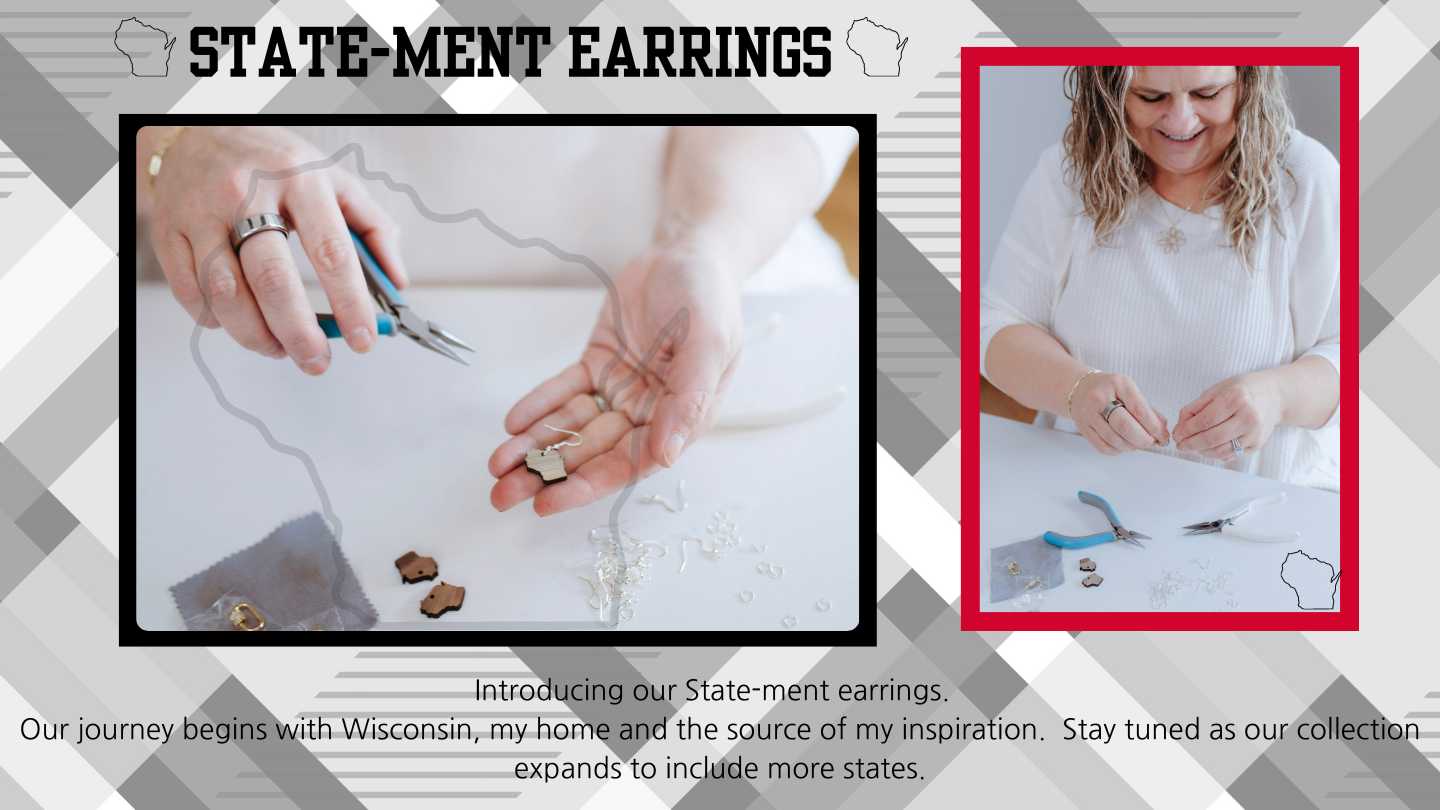 Created in Wisconsin
About Me-I'm Darci
I'm here to enrich the journey for those who cherish life's adventures, one State-ment piece at a time. I am a curly-haired, dog-loving, Starbucks Refresher enthusiast (Seriously, bring back Very Berry Hibiscus!). I channel my passion into creating hand designed State-ment earrings. These distinctive pieces, shaped to reflect the outlines of your treasured states are perfect for indidviduals seeking to adorn themselves with a touch of home and a splash of personal style. Join me in celebrating your unique story and showcasing your state pride with these one-of-a-kind creatiions.
Read more
★★★★★

I would highly recommend Trumm & Co. Theres a variety of styles and colors, at such a great price. The quailty is great and made close to home!

Steph Blazek-Davis

Baraboo, WI
★★★★★

I've purchased a few pairs of earrings. They are my new favorites! So many shapes and colors to choose from. Good quality!

Kari Rogeberg

Middleton, WI
★★★★★

I've bought several pairs of earrings from Trumm & Co. I love the variety of colors and styles of earrings and it's even better that they're handmade!! Prices are more than fair! Highly recommend!!

Shelly Dobbs

Richland Center, WI
★★★★★

Super trendy patterns! Earrings are lightweight and perfect in length, always new styles to choose from!! Highly recommend

Cary Savage

Cross Plains, WI